Village-to-Village Multiday Ski Touring, 7 days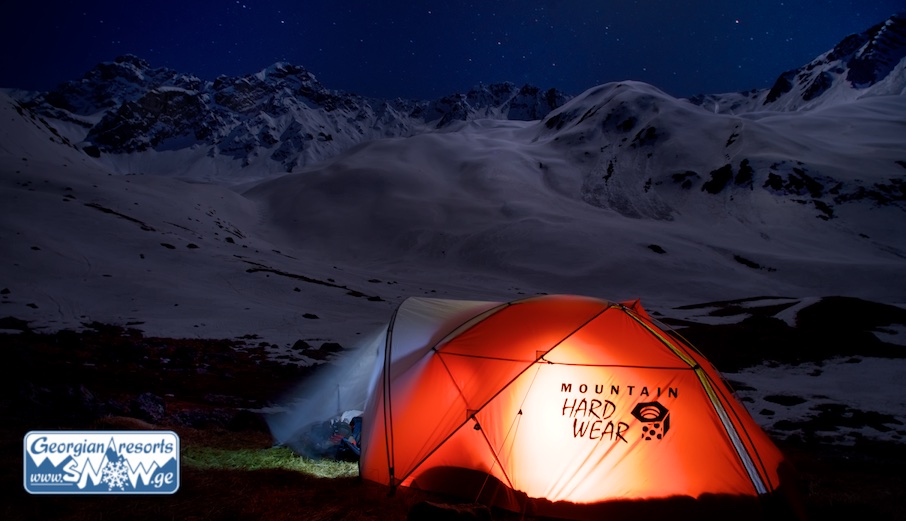 Village-to-Village Multiday Ski Touring ↓ 7000 meters, CATEGORY "BIG LINES", 7 days, Group 5-6 person (private guiding). Price per person 920 EUR.
The tour is designed specially for the devotees of an authentic backcountry in big mountains.
This weekly tour with overnight stops in rustic homes of mountaineers will give you an opportunity to fell an atmosphere and traditions of the natives, merge into the local culture, taste authentic mountaineers' cuisine., Accommodation and meals included, Group 5-6 person (private guiding).
Price per person 920 EUR
Route type: CATEGORY "BIG LINES"
Type of tour: Ski touring / Splitboarding, Backcountry
Vertical Drop: The total vertical drop up to 7000 meters
Level: Intermediate, Experienced, Advanced
Season: January 15 - March 30
Duration of the tour: 7 days
Accommodation: Accommodation and meals included
Number of participants: Group 5-6 person (private guiding)
Price for: Price per person
Price includes: Mountain guide, Avalanche instructions, Avalanche Search training, All meals (Breakfast, dinner + lunch box), Accommodation, The final dinner, Airport transfers, Georgian feast (Supra)
Price does not include: Flights and associated fees, Medical insurance
Equipment: Beeper, probe, shovel, Helmet, Skitour / splitbord set, Crampons, Mountaineering harness, 4 carabine with sleeve, Headlamp, First-aid kit, Telescopic (ski) poles, Ski crampons, Ice ax
Additional Information: To take part in this program, you must have a previous experience of touring, steady off-piste skiing on all types of snow (powder, crust, moist and blown-out snow) and a good level of physical training. You will be skiing up to 8 hours a day, including 3-5 hours of ascent.
I start this course with orientation day that we will spend on Gudauri resort, to freshen up skills of saving injured from avalanche, have a small briefing, where I will tell about the current snow situation and our plans for the following week, go though one of the easy routes within the limits of the resort for acclimatization and gear check-up. In the evening we will start off to Kazbegi region, where our program starts from.
This program is ideal for those who decided to make a progress in ski-touring and feel great backcountry freedom and independence in the mountains.
Come with us? Any questions?
Fill out the form, please::
It has been read
11018
times
Read also

Previous article
Ski touring in Racha, the most remote mountain region in Georgia

Next article
2 days Backcountry Camp in Kazbegi region