5th December was opened the new Ski Resort in Georgia - Goderdzi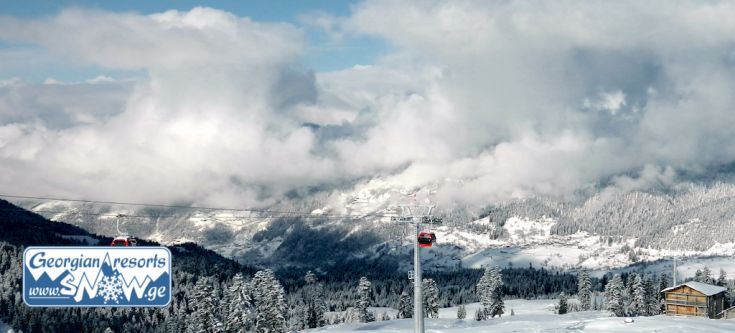 Goderdzi Ski Resort
Today, December 5, 2015, the opening new Georgian ski resort in Ajara - Goderdzi.
The three ski resorts was operated in Georgia Gudauri, Bakuriani and Hatsvali until that time. The new resort Goderdzi is located in a unique climate zone in Adjara, on the Goderdzi Pass - just 100 kilometers from the Black Sea coast and 2000 meters above the sea level. Because of the proximity to the sea Goderdzi resort probably will receive the title of "The most snowy ski resort in Georgia" - today at the opening of the resort snow depth exceeds 2 meters, it is three times greater than on other popular winter resorts in Georgia - Gudauri and Bakuriani.
Thanks for the photos: Lika Chkhartishvili, Anri Zgvispireli, Anton Rumyantsev, Mikhail Duba!
There are 13 kilometers of ski runs in Goderdzi Ski resort, the length of the longest route of 7 km. Ski Area: 2390 m. - 1700 m., Elevation: 690 m. The cost of the daily ski pass GEL 30 (USD 12) a week GEL 174 (USD 73). Two ski lifts (gondola) will be open from 10:00 to 17:00 until mid-April 2016.
Getting to Goderdzi Ski Resort
Currently, the resort can be reached only by all-wheel drive cars. In the near future will be organized shuttle service to the resort from Batumi.
Distance to Goderdzi resort from the international airports of Georgia: Batumi - 100 km (2 hours on the way); Kutaisi - 242 km (4 hours on the way); Tbilisi - 450 km (7 hours on the road).
Accommodation in Goderdzi Ski Resort
Now to operates just one hotel and several chalets at the resort, where it is also possible to book rooms. Accommodation in local houses is possible in the nearest village, 8 km from the resort, but at the moment there are only a few houses, ready to receive guests. Goderdzi hotel's fund is only 120 people / beds, while bandwidth of the ski lifts - a few thousand people per hour. In order not to be left without lodging in Goderdzi please book your accommodation in advance.
Map of slopes and ski lifts in Goderdzi: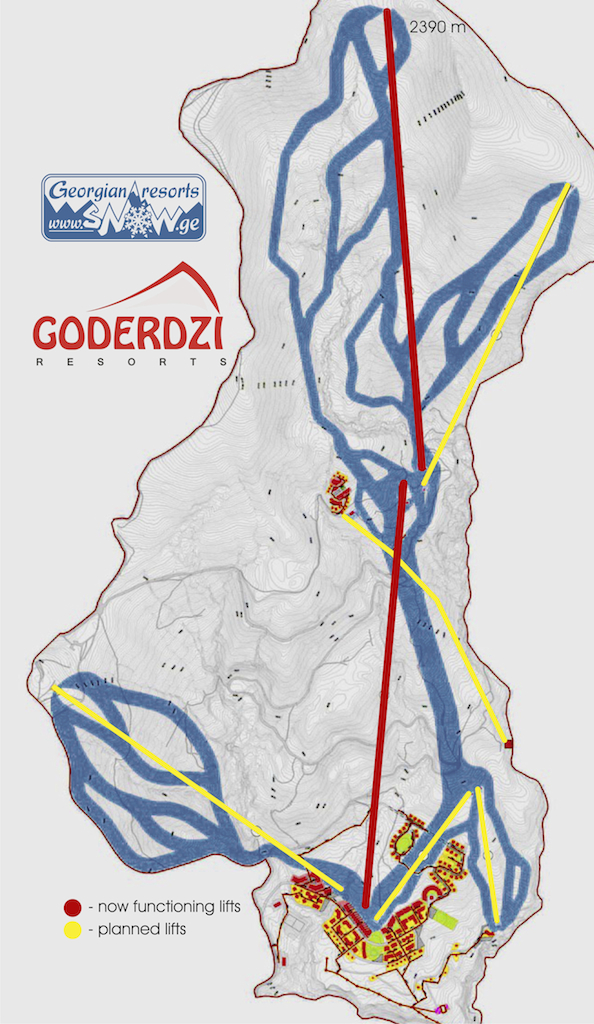 Source: http://goderdzi.com/
Lesen Sie ebenso